Serviceman
Treatment of fracture after injury
Hleb was wounded near Ugledar. He has been at war since the first days of a full-scale invasion.
"Someone had to go, so I went," – Hleb can't imagine any other solution than going to defend the country. The injured defender did not lose heart, determined to recover to continue working for victory.
"I take pills, I follow everything the doctors say. The swelling is going down, I feel better. And I thank all the doctors of "Dobrobut" and the foundation. You know what they told me when I wa asked if the arm would recover and start functioning normally? "Well, as it will be." Now I know that everything will be fine," Gleb shared.
We thank Hleb for his strength and courage. And we remind you that you can support our program "Fixation of fractures due to injuries". The program is designed to raise funds for military personnel who undergo fracture surgery using metallo-osteosynthesis, a fixation method that makes recovery much faster after a fracture.
You help, we treat!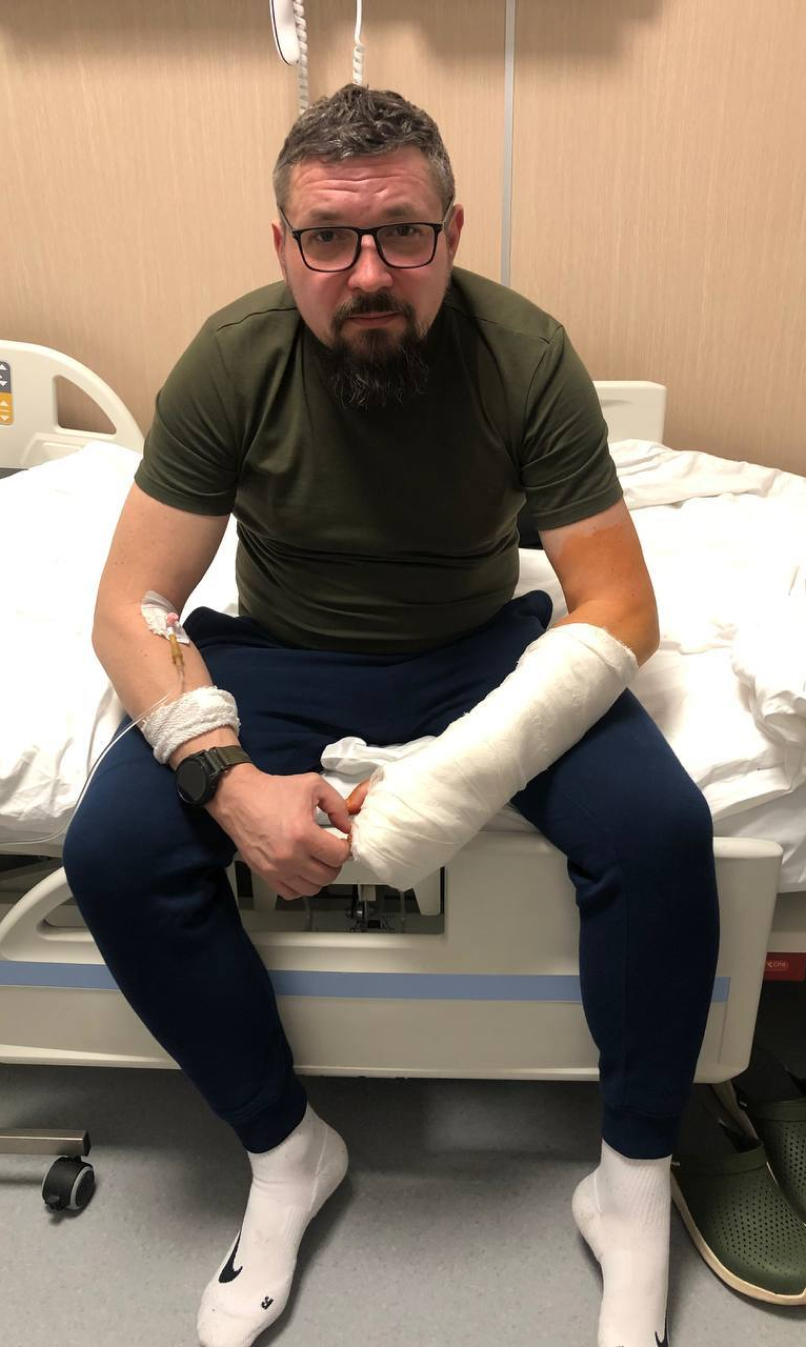 Make a charitable contribution
Your contributions help Ukrainians affected by the war to meet the victory of Ukraine healthy!

0x565721a9ed21FCB385d0d7654BE6853549Ff9652
bc1q2ktcqed8agumaln6zcdjl6grz97qm5aycwy2s3
0x565721a9ed21FCB385d0d7654BE6853549Ff9652
TVwsE775SFb21aUxRJ1xMQqJTUukSGssJN
TVwsE775SFb21aUxRJ1xMQqJTUukSGssJN
0x565721a9ed21FCB385d0d7654BE6853549Ff9652