With the beginning of a full-scale invasion the number of wounded Ukrainian soldiers has increased manifold and continues to increase with each month of the war.
The consequences of gunshot wounds are complex. One of the most common injuries is open fractures of arms and legs.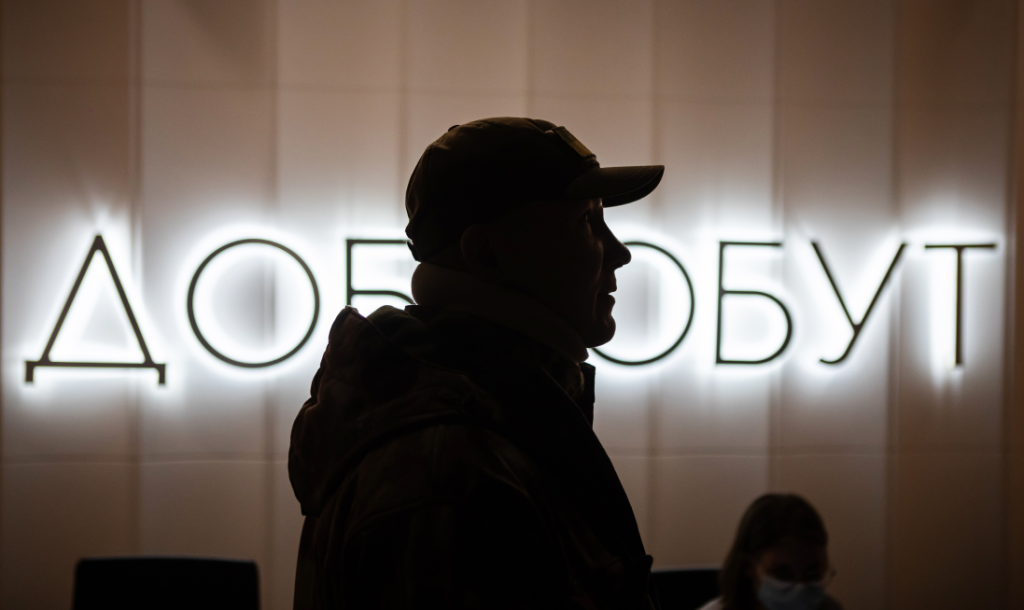 For the effective treatment of fractures, metall osteosynthesis is used. Metal Osteosynthesis (MOS) is a modern standard of treatment of complex bone injuries with fractures of limbs, pelvic bones, clavicles. The MOS kit includes titanium plates, rods and needles – surgeons attach them to the bone fragments and thus restore the unity of the bones. The use of this technology allows the patient to restore functionality after complex splinter injuries and fractures, and also promotes healing and stimulates bone fusion. Specialists select the scheme of fixation with the help of MOS implants for each patient individually. In 2022, doctors performed almost 200 such surgeries at the "Dobrobut" medical and diagnostic center.
In cases of complex fractures, in addition to bone damage, muscles, blood vessels, nerves, tendons and skin are often damaged. To help a person to recover, it is necessary to involve a team of different specialists – surgeons, traumatologists, microsurgeons, vascular surgeonі, plastic surgeons and other specialists. Thanks to multidisciplinary expertise, "Dobrobut" has such an opportunity.
The purpose of the program:
To provide modern high-quality treatment of fractures received as a result of combat injuries

To provide qualified assistance in optimal terms
Components of the program:
nitial consultation of an orthopedist-traumatologist and instrumental examinations (X-ray, CT, MRI)

anesthesiologist's consultation, preoperative examinations

carrying out the surgery

medical supply, nutrition, postoperative X-ray control
"Dobrobut Foundation" undertakes the provision of medical treatment and laboratory examinations, which are necessary during treatment.
The list of documents required for participation in the consideration of the status of beneficiaries of the program:
identity documents (passport, TIN)

military service documents

medical reports confirming the injuries received
Beneficiary selection algorithm and program implementation stages:
Employees of the Foundation review the application for participation in the program and confirm compliance with the requirements for the beneficiary.

The Foundation manager informs the members of the special commission about the candidacy

beneficiary, the commission considers the candidacy, studies the documents, medical and social factors and makes a decision.

The beneficiary receives written confirmation of participation in the program.

The beneficiary is scheduled for a convenient time to receive medical services.

After providing the beneficiary with all medical services, an account is created for the Foundation from the "Dobrobut" medical network.
improving the quality of life of military personnel after treatment of complex injuries

reduction of recovery time after injuries

reducing the burden on the state medical system
Make a charitable contribution
Your contributions help Ukrainians affected by the war to meet the victory of Ukraine healthy!

0x565721a9ed21FCB385d0d7654BE6853549Ff9652
bc1q2ktcqed8agumaln6zcdjl6grz97qm5aycwy2s3
0x565721a9ed21FCB385d0d7654BE6853549Ff9652
TVwsE775SFb21aUxRJ1xMQqJTUukSGssJN
TVwsE775SFb21aUxRJ1xMQqJTUukSGssJN
0x565721a9ed21FCB385d0d7654BE6853549Ff9652