Surgery for congenital heart disease
Remember the girl Mariana? One of our youngest patients. At the age of one and a half, she underwent heart surgery.
Mariana was born with Down syndrome and congenital heart disease. The girl needed surgery for mitral valve plasty, otherwise pulmonary insufficiency would have begun.
Thanks to caring people, Mariana received the necessary operation! It was performed by cardiac surgeon of the Dobrobut hospital Oleksandr Bablyak and his powerful team.
We express our sincere gratitude to Alan Gerdov for the donate of $ 2000 for surgical treatment of children. This contribution "half" saved the heart of a one and a half year old girl.
The second "half" of the saved heart was provided by generous donations from the Ukrainian Academy of Pediatric Specialties, as well as one of the Polish schools that helped raise funds at a charity auction.
The entire team of doctors who performed the operation refused the fee.
Thank you for giving light in these dark times!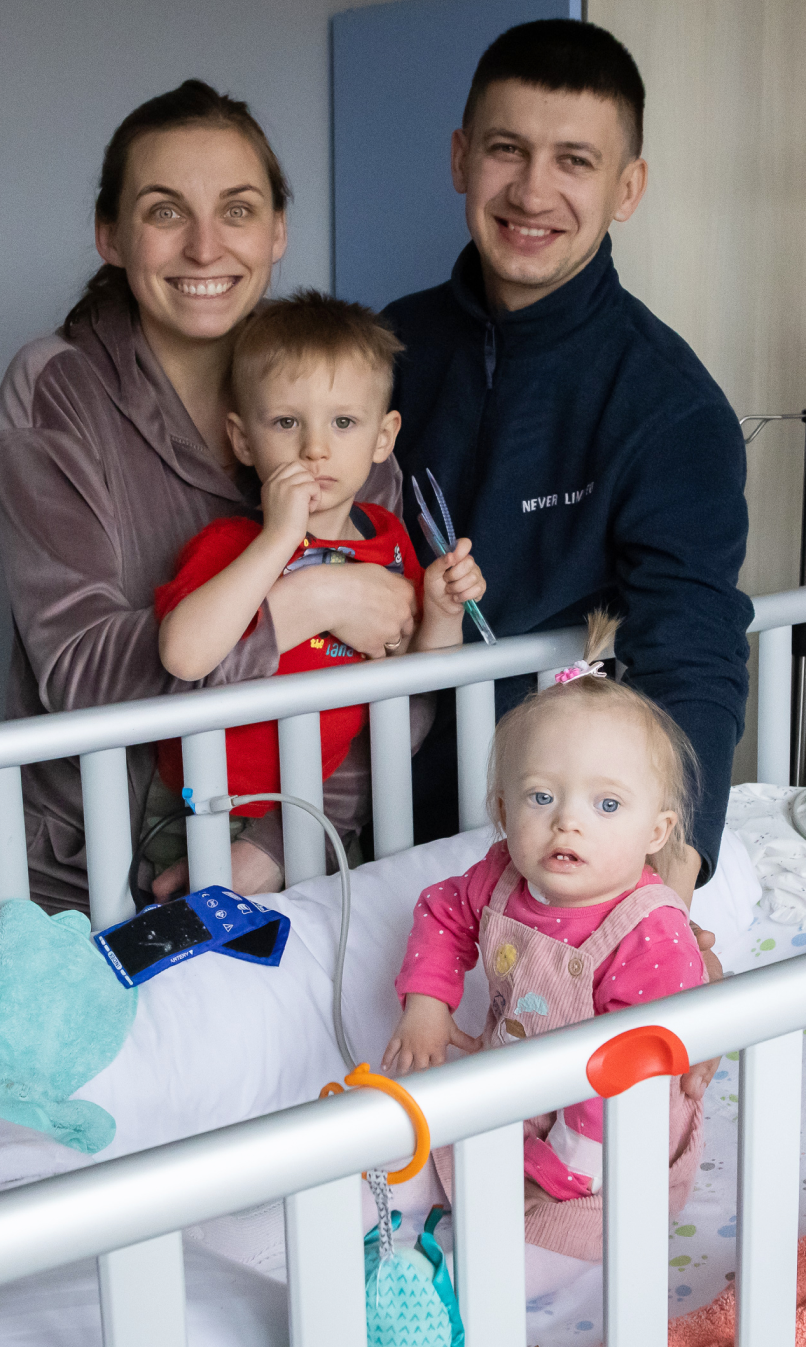 Make a charitable contribution
Your contributions help Ukrainians affected by the war to meet the victory of Ukraine healthy!

0x565721a9ed21FCB385d0d7654BE6853549Ff9652
bc1q2ktcqed8agumaln6zcdjl6grz97qm5aycwy2s3
0x565721a9ed21FCB385d0d7654BE6853549Ff9652
TVwsE775SFb21aUxRJ1xMQqJTUukSGssJN
TVwsE775SFb21aUxRJ1xMQqJTUukSGssJN
0x565721a9ed21FCB385d0d7654BE6853549Ff9652