Surgery for congenital heart disease
Maryana is 1.5 years old, her family lives in the Rivne region. The girl was born with Down syndrome and a concomitant heart defect. Maryana's parents were consulted in several medical institutions, and everywhere they were told: only Dobrobut cardiac surgeon Oleksandr Bablyak can perform this kind of surgery for their girl in Ukraine. It was very important for Mariana to save her own mitral valve by doing plastic surgery. After all, prosthetics is not a good solution for such young children – the prosthesis would have to be changed every 3-4 years. Maryana's surgery had to be done urgently: the child could develop lung failure.
The girl was treated at the end of March, the surgery was successful, it was possible to save her own valve. Maryana will feel well after the surgery, but the post-surgery treatment of the special child continues.
The cost of Maryana's treatment: 110 000 UAH.
The "Great Future of Little Hearts" program operates at the "Dobrobut Foundation". 110 000 UAH is the cost of medicines, research and post-surgery treatment. The entire team involved in the treatment — from the heart surgeon to the hospital manager — works as volunteers, without remuneration for their work.
Help Mariana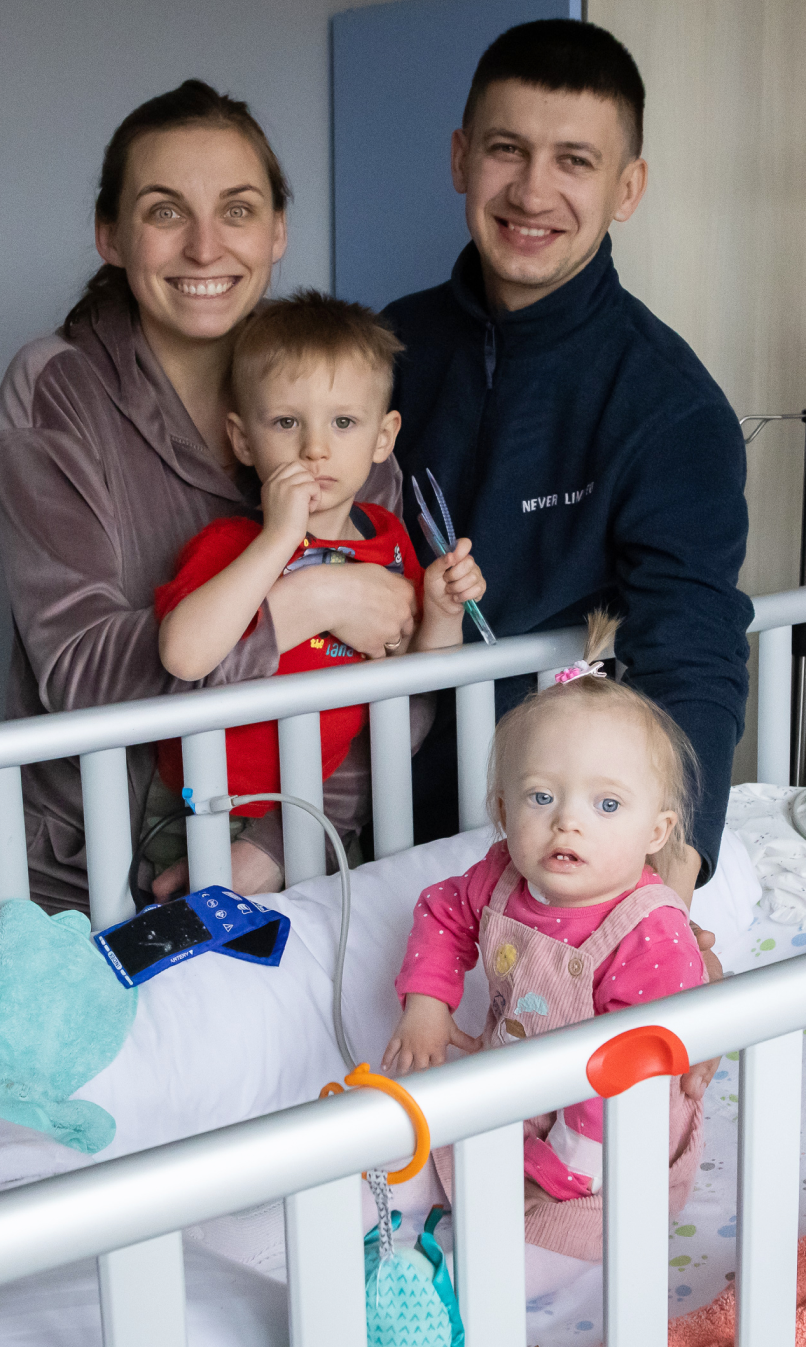 Make a charitable contribution
Your contributions help Ukrainians affected by the war to meet the victory of Ukraine healthy!

0x565721a9ed21FCB385d0d7654BE6853549Ff9652
bc1q2ktcqed8agumaln6zcdjl6grz97qm5aycwy2s3
0x565721a9ed21FCB385d0d7654BE6853549Ff9652
TVwsE775SFb21aUxRJ1xMQqJTUukSGssJN
TVwsE775SFb21aUxRJ1xMQqJTUukSGssJN
0x565721a9ed21FCB385d0d7654BE6853549Ff9652