Mykola Klymenko was injured in August, during enemy shelling of Bakhmut. The wounds were multiple: a fragment entered the soft tissues of the abdomen and the left leg. Mykola underwent surgical treatment in the hospital, the leg was saved, but it lost sensitivity.
Dobrobut surgeons performed a surgery on the soldier – revision of the left fibular nerve, neurolysis (removal of scars around the nerve). The prognosis for recovery is good: within a week, the function of the ankle joint and toes should be restored. 
We thank Mykola for his steadfastness and courage and we are glad that he feels better!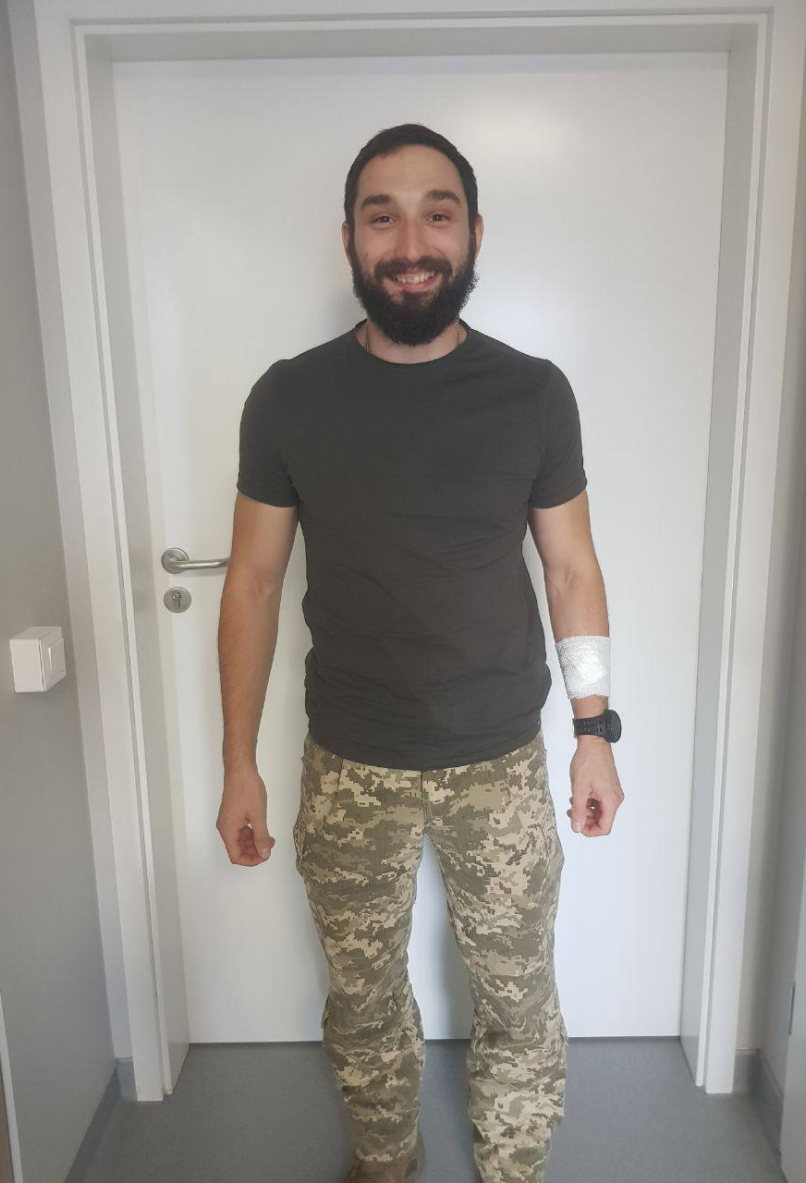 Make a charitable contribution
Your contributions help Ukrainians affected by the war to meet the victory of Ukraine healthy!

0x565721a9ed21FCB385d0d7654BE6853549Ff9652
bc1q2ktcqed8agumaln6zcdjl6grz97qm5aycwy2s3
0x565721a9ed21FCB385d0d7654BE6853549Ff9652
TVwsE775SFb21aUxRJ1xMQqJTUukSGssJN
TVwsE775SFb21aUxRJ1xMQqJTUukSGssJN
0x565721a9ed21FCB385d0d7654BE6853549Ff9652