Internally displaced, seriously wounded during the shelling of Lysychansk
Serhiy received a shrapnel wound in the left hip joint during shelling in the vicinity of Lysychansk.
"Five shells landed on our street. Everyone but Serhiy managed to hide in a basement. A minute later, we heard him screaming in pain," Serhiy's wife Victoria recalls. When they managed to get Serhiy into the basement, they noticed that he had been wounded in the leg. It was impossible to take the man to the hospital: the Lebedynets family's car was smashed by a shell, and an ambulance could not get there because of the heavy explosions. The family stayed almost for the whole day in the basement with the wounded man. Then he managed to get to the Lysychansk hospital, where doctors put his leg in an external fixation apparatus. Then there was a hospital in Kropyvnytskyi, a surgery at the Kyiv Orthopedics and Traumatology Institute – resection of the hip joint, installation of a spacer.
In order to fully restore the ability to move, Serhiy needs to have his hip joint replaced. The cost of prosthetics and accompanying treatment: 60,000 UAH.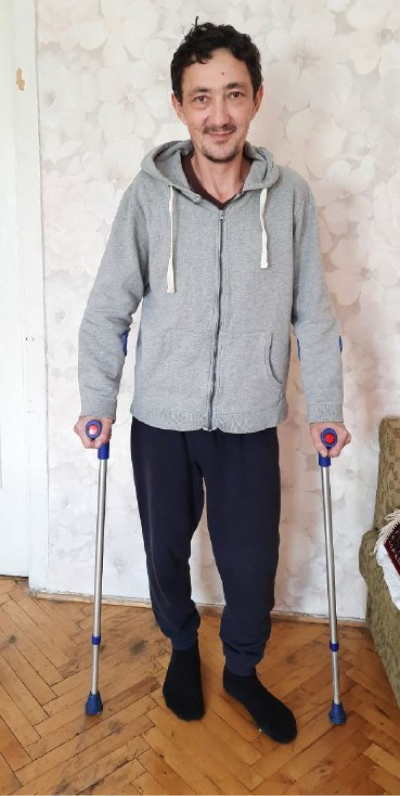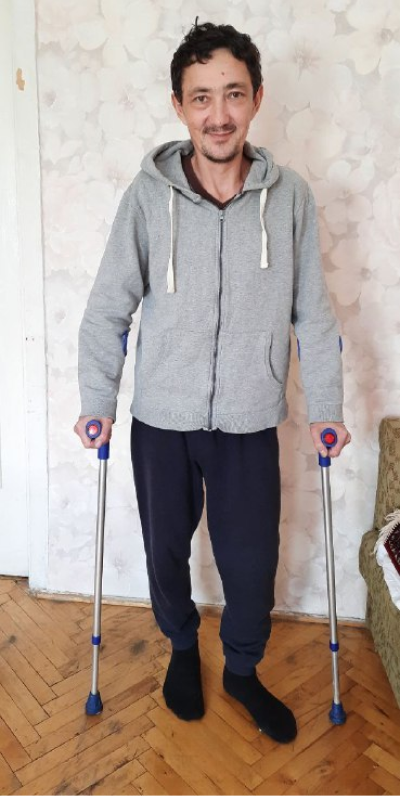 Make a charitable contribution
Your contributions help Ukrainians affected by the war to meet the victory of Ukraine healthy!

0x565721a9ed21FCB385d0d7654BE6853549Ff9652
bc1q2ktcqed8agumaln6zcdjl6grz97qm5aycwy2s3
0x565721a9ed21FCB385d0d7654BE6853549Ff9652
TVwsE775SFb21aUxRJ1xMQqJTUukSGssJN
TVwsE775SFb21aUxRJ1xMQqJTUukSGssJN
0x565721a9ed21FCB385d0d7654BE6853549Ff9652