Gunshot wound to the spine and lungs
Cost of the per one day treatment: 4,000 UAH.
On February 25, during the Russian offensive on Hostomel, Bohdan suffered a gunshot wound to his chest, an injury to the right lung followed by contusion of both lungs, and a spine injury. The wounded Bohdan was brought from Hostomel to Bucha. Dobrobut team doctors Olga and Andriy Svyst, risking their own lives, transported him from Bucha, along with other wounded, to the "Dobrobut" hospital. Having received first aid, Bohdan spent 7 months in rehabilitation in Italy.
The brave boy desperately longed to return to Ukraine, and now he is a patient of Dobrobut palliative care department. Bohdan is having many months of rehabilitation ahead of him. Unfortunately, the chances that he will be able to walk again are slim. He needs to get used to living differently, work with his body, learn to serve himself. One day of Bohdan's rehabilitation costs 4,000 UAH.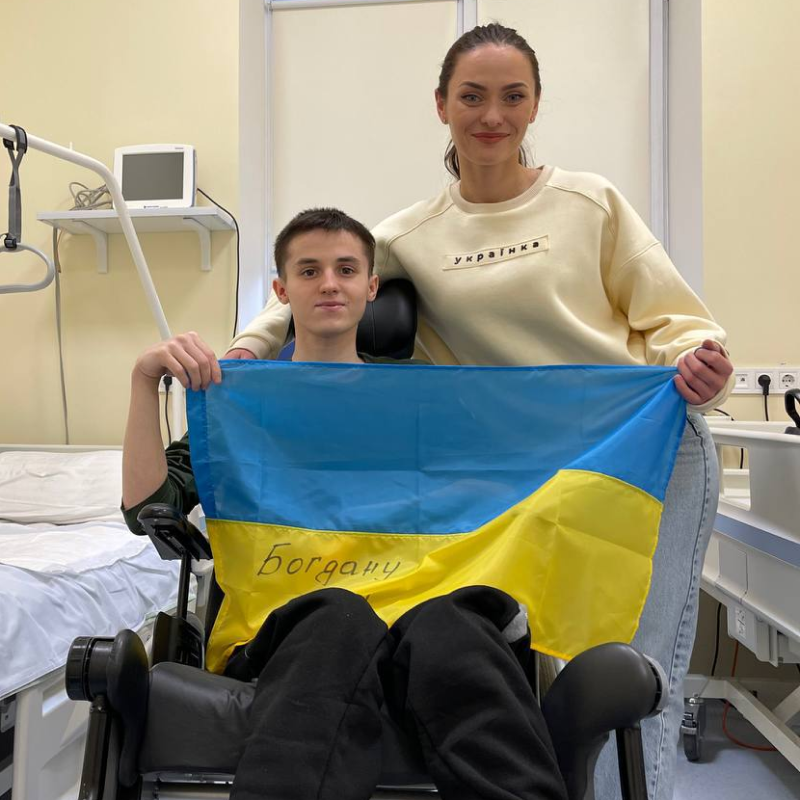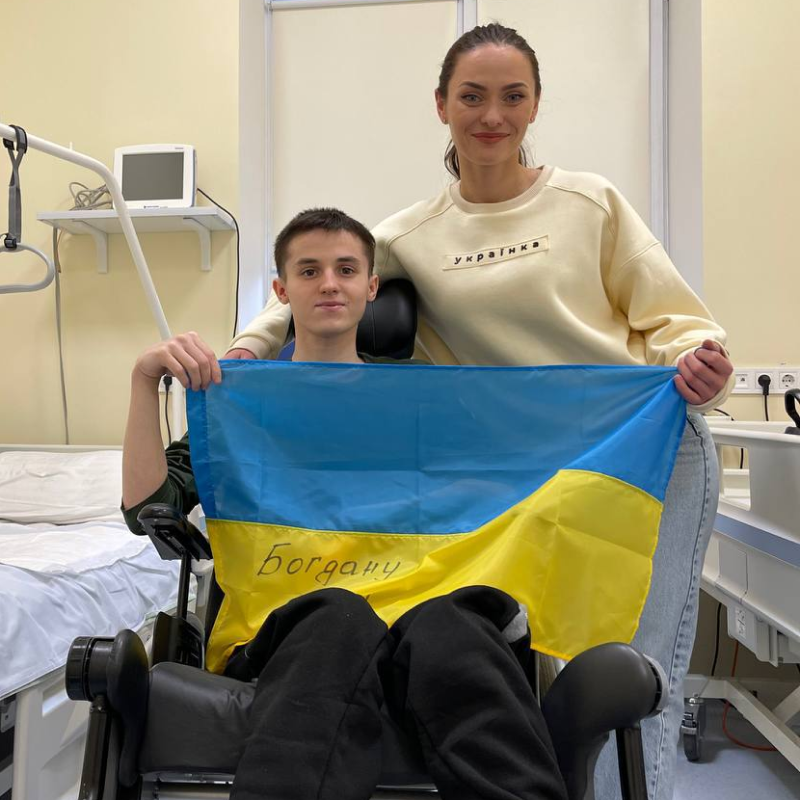 Make a charitable contribution
Your contributions help Ukrainians affected by the war to meet the victory of Ukraine healthy!

0x565721a9ed21FCB385d0d7654BE6853549Ff9652
bc1q2ktcqed8agumaln6zcdjl6grz97qm5aycwy2s3
0x565721a9ed21FCB385d0d7654BE6853549Ff9652
TVwsE775SFb21aUxRJ1xMQqJTUukSGssJN
TVwsE775SFb21aUxRJ1xMQqJTUukSGssJN
0x565721a9ed21FCB385d0d7654BE6853549Ff9652