Military, surgical treatment after wounds
Preliminary cost: 50,000 UAH.
Volodymyr Marchenko, a military man from Kyiv, has been defending the country since the first days of the full-scale war. On June 16, Volodymyr got under mortar fire suffering multiple injuries to his head, neck, arms and legs.
The man underwent several complex surgeries. There is a long road to recovery and rehabilitation ahead. Volodymyr had fragments of his hand removed and a tendon sewn at Dobrobut. This is only one of the stages of his hand reconstruction. In order to carry out the following, he needs to recover from infection that makes the path back to health very difficult. Volodymyr also needs reconstructive surgery on his skull. And again, before this surgery he has to recover from infection.
Volodymyr Marchenko's hand surgery cost 7,713 UAH. A minimum of 50,000 UAH is required for the next stages of the military's recovery.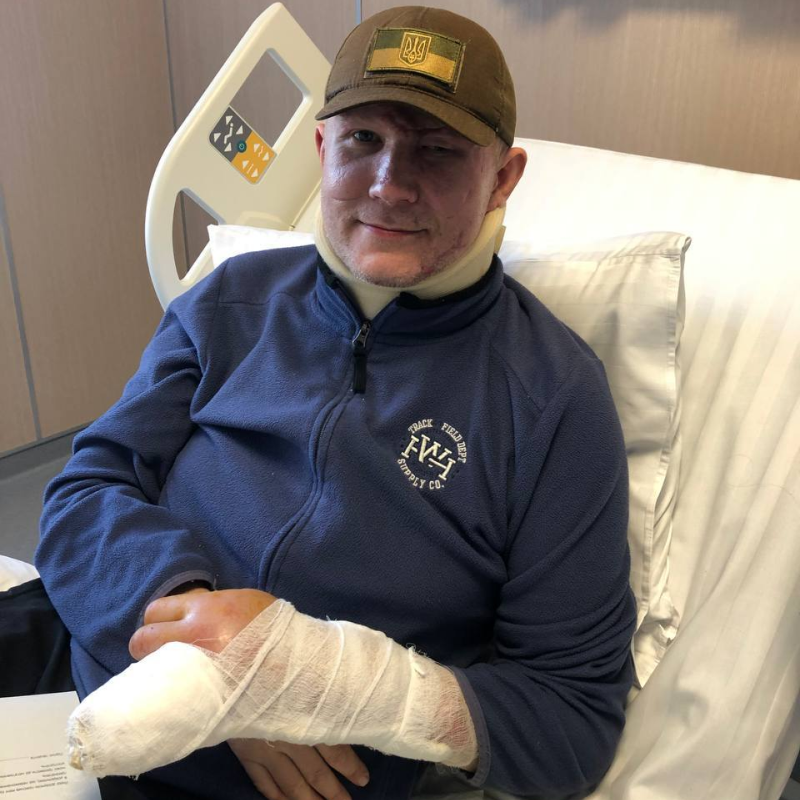 Make a charitable contribution
Your contributions help Ukrainians affected by the war to meet the victory of Ukraine healthy!

0x565721a9ed21FCB385d0d7654BE6853549Ff9652
bc1q2ktcqed8agumaln6zcdjl6grz97qm5aycwy2s3
0x565721a9ed21FCB385d0d7654BE6853549Ff9652
TVwsE775SFb21aUxRJ1xMQqJTUukSGssJN
TVwsE775SFb21aUxRJ1xMQqJTUukSGssJN
0x565721a9ed21FCB385d0d7654BE6853549Ff9652