Serviceman
Treatment of fracture after injury
From the first days of the full-scale invasion, Yuriy defended the Kyiv region. On November 25 during the battles in the east of Ukraine near Bakhmut he was injured. During the expulsion of the enemy from the outskirts of the city, enemy projectile fragments hit the defender in the arm and back. 
"I remember being taken to the stabilization point. When I woke up after anesthesia in Druzhkivka hospital and saw that my arm was in place, I was very surprised and happy. Now I feel weak, but the wounds will heal and I will continue to do my work," says Yuriy 
Yuriy Tertyshnyk is one of the patients who underwent surgery for a broken arm at Dobrobut using metal osteosynthesis as part of cooperation with the international Direct Relief Foundation. "Dobrobut Foundation" created the "Fixation of Fractures Due to Wounds" program, which aims to raise funds for the medicines needed in the treatment of fractures using metallo-osteosynthesis methods. Funds for medicines for Yury Tertyshnyk were provided by our partners – the charity fund "LEO Foundation"
You can support our program "Fixation of fractures due to injuries" and thanks to you, someone will smile as Yura does today – confidently, with faith in people, in the future and that everything is not in vain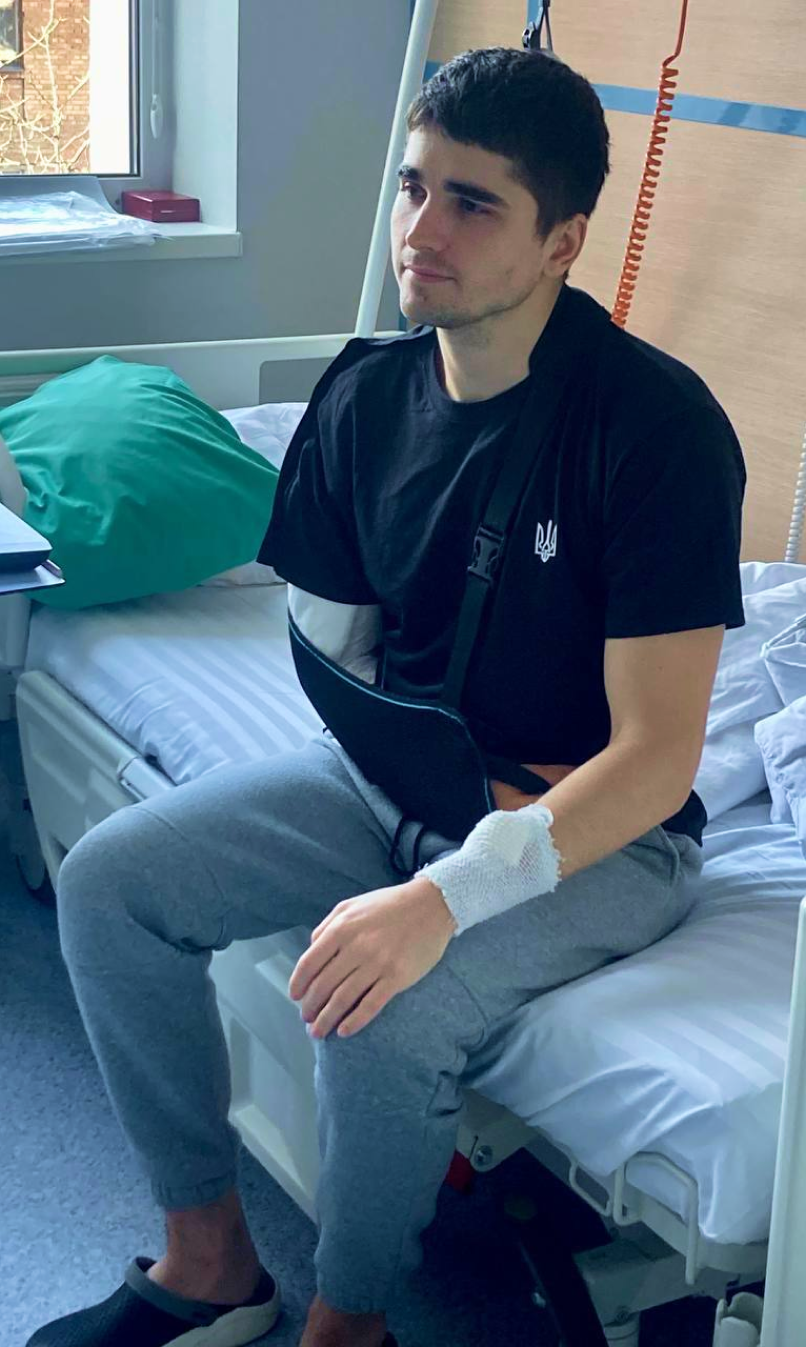 Make a charitable contribution
Your contributions help Ukrainians affected by the war to meet the victory of Ukraine healthy!

0x565721a9ed21FCB385d0d7654BE6853549Ff9652
bc1q2ktcqed8agumaln6zcdjl6grz97qm5aycwy2s3
0x565721a9ed21FCB385d0d7654BE6853549Ff9652
TVwsE775SFb21aUxRJ1xMQqJTUukSGssJN
TVwsE775SFb21aUxRJ1xMQqJTUukSGssJN
0x565721a9ed21FCB385d0d7654BE6853549Ff9652